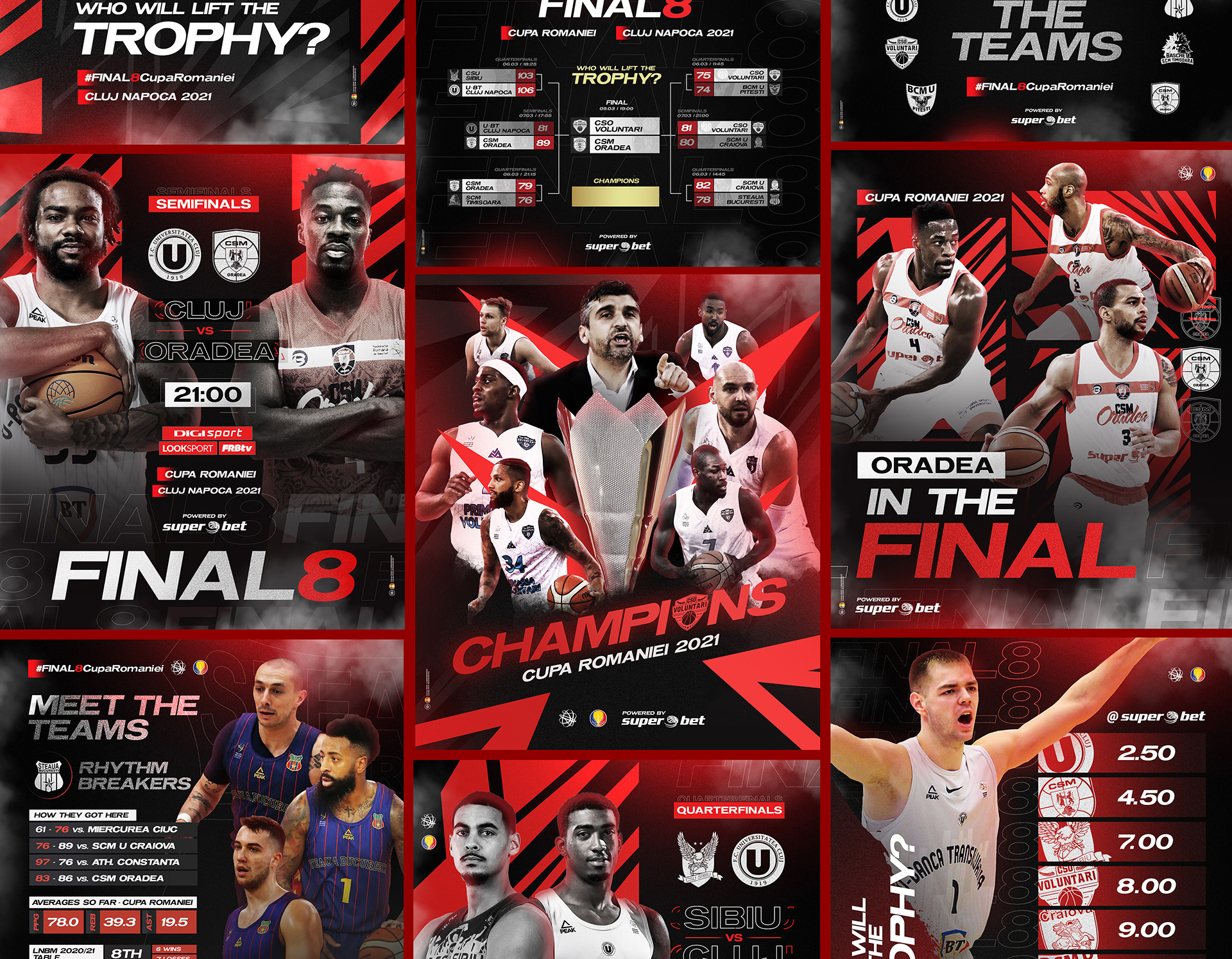 FINAL8 - Romanian Basketball Cup 2021
It's the knock-out phase of the main competition which took place in Cluj Napoca, Romania at BTArena. There were involved eight teams basketball team (CSU Sibiu, U-BT Cluj Napoca, CSO Voluntari, BCM U Pitești, CSM U Craiova, Steaua București, CSM Oradea, SCM Timișora) which fought three 
days for the big trophy.

The main objective was to create a fresh and dynamic look for social media campaign of FINAL8 - Romanian Basketball Cup 2021. 

The entire campaign was lead by a great team on Facebook and Instagram and some of these elements were used also in TV broadcasting.